PTA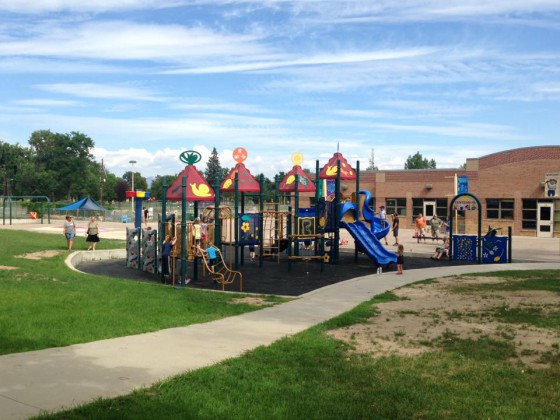 Bienvenidos and Welcome to Centennial Elementary! We invite you to be a part of our growing community! Centennial PTA welcomes you in our commitment to support our teachers and students in achieving success in a diverse and healthy environment. We have plenty of opportunities to get involved and help out our school. From volunteering in the classrooms or our library to fundraising or working in our community garden, we would appreciate any amount of time that you would like to give.
The mission of the PTA of Centennial Elementary is:
To assist in the lifelong learning which goes on between the student, teacher, parent, school and community.
To make every child's potential a reality by engaging and empowering families and communities to advocate for all children.
A powerful voice for all children.
A resource for families and communities.
An advocate for the social, emotional physical education of every child.
PTA meetings: 3rd Tuesday of the month, 6:30 p.m., Virtual (for now)
We welcome you to attend our PTA meetings once a month. The purpose of our meetings is to hear school news from our principal, update everyone on the happenings of the school, plan fundraising and other events, and discuss other pertinent topics related to the community and Centennial. Child care is provided if meeting is held in person.
We will continue to conduct virtual PTA meetings to start the 21/22 school year. Starting in September, we will resume our normal start at 6:30 p.m. Please join us 5-10 minutes early to check-in and ask any Zoom protocol questions you have.
Centennial PTA Meeting
Zoom Meeting information in monthly Centennial PTA Crew Newsletter
PTA Contacts 2021-2022
*See available PTA committee vacancies and volunteer at centennial.family@gmail.com
Officers
Committee Leads and Coordinators
Health & Wellness
Fundraising – VACANT
Teacher Appreciation
Diversity and Inclusivity
Membership
Reflections
Garden
Budget
Communication Team (Thursday Folder, Website, Calendar, Facebook, Marquee)
Room Parent Coordinator
Carnival Coordinator
School Supply Coordinator
Volunteer Coordinator – VACANT
Legislative Advocate – VACANT
PTA Meeting Minutes
2020-21
April 20, 2021 Meeting Minutes TBD
2019-20
March 17, 2020 – Cancelled
---