Garden to Cafeteria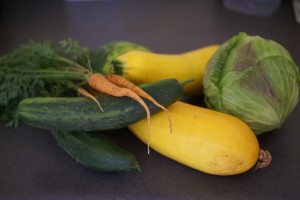 We are bringing our students closer to their food with the Centennial School Garden.
The food produced is served in the salad bar in our cafeteria, in classrooms and used in cooking classes. Each year we sell over 30 pounds of fresh vegetables to our school cafeteria, including cucumbers, peppers, onions, green beans, summer squash and lots of tomatoes. The profits benefit the Centennial PTA.
We were fortunate to have been chosen to receive a cooking kit from Michele Obama's Let's Move Program which was used along with garden produce to educate children and families about nutrition.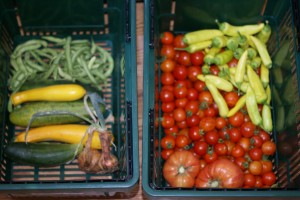 We encourage teachers, students, and parents to spend time learning and working in the garden. For more info about volunteering in the Centennial Garden please contact Jenn Stewart or Morgan Limpic.
Kids and plants are doing a lot of growing in our garden!
Come by and see for yourself.